Play Tennis Safely-Editable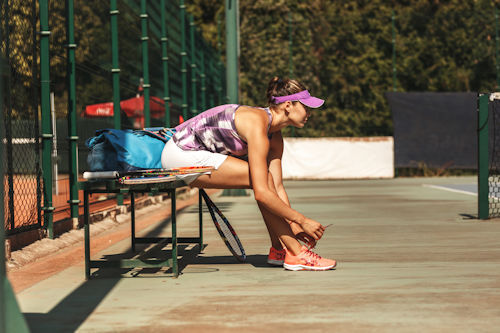 The page template is organized to help you share your safe play practices with your customers. We did not fill in the bullet points, as it has been suggested that content is specific to your tennis center (we are advised against providing a lot of pre-fab content).
However we hope you find the layout useful
Court Reservations - Play Tennis Safely features
Our online system provides access 24/7 to book and pay for your court reservations.

Starting times have been staggered by 30 minutes on every other court to smooth the flow of traffic throughout the day and reduce the amount of traffic changing courts at the same time.

When you make a reservation, you are responsible for listing all other players on your reservation who will joining you at the facility.

Please keep you match / play partners information up to date as we may need to produce information for local health officials.

You will notice the new wide screen monitor in the Lobby (window). This screen refreshes every seconds to give you up to the minute court assignments and times.

We recommend installing the app for convenience and to give you one-tap check out on all your court reservations and program enrollments

Our new POS software supports all major credit cards plus touch-less payment through Apple Pay, Samsung, and Google
Additional Guidelines
Players, parents, & guests feeling ill should NOT come to the club. All players (adults and children) should stay home when sick. If you are sick or a family member is sick, DO NOT COME TO THE TENNIS CENTER


If a client shows up with symptoms, the staff will politely ask them to leave

All players should wash hands before and after play with soap and water (20 seconds)If soap and water are not available, Please use hand sanitizer, we encourage players to bring and use their own hand sanitizer

No handshakes, high fives, fist pumps, chest bumps, huddles, group celebrations, etc.Players will need to supply their own racquets.
For additional tips from the USTA please click here: Playing Tennis Safely (linked content maintained by the USTA)